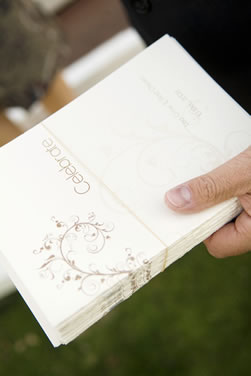 A Renewal of Vows ceremony is for any married couple wishing to celebrate their renewing of vows in a unique and personal ceremony.
Often these ceremonies are associated with a special wedding anniversary such as a tenth, twenty-fifth etc, but the ceremony is just as appropriate for couples at any stage of marriage. It is sometimes particularly relevant to those who have been through a difficult period and have put a strain on their relationship but wish to celebrate their renewed commitment to each other.
Any married couple, of any age and married for any length of time can arrange a Renewal of Marriage Vows Ceremony.
The Renewal of Marriage Vows Ceremony is a perfect opportunity for couples who have been married abroad to share their celebration with family and friends in the Australia when they return.
Vow renewal ceremonies can be as creative and personal as you want them to be. I am able to design a unique and personal ceremony just for you. Your ceremony can be as traditional and formal as you like, or relaxed and unstructured. You can include religious elements, favourite songs and poetry of your choice. Most of the wedding ceremony wordings can be easily customized to a Renewal of Vows ceremony. A Renewal of Vows ceremony is an excellent opportunity to involve the children in the ceremony.
A beautiful keepsake Certificate will be signed and presented to you at the completion of the ceremony.
Fees
Renewal of Vows fee from $400.00
This includes $100.00 booking fee. (Non refundable)
Included in the fee is initial contact with family. This may take up to an hour and a half.
Crafting a ceremony appropriate to your needs.

All mail, telephone calls and emails.

Use of PA System if required.

Travel to Ceremony if less than 20km round trip from Celebrants home. *

Presentation of Ceremony

Printed Certificates

Copy of Ceremony
* At the discretion of the celebrant where the distance of the return journey from the Celebrants home to the place of the ceremony exceeds 20km there may be a surcharge of 70c per Km